Return and Exchanges
At abbeglasses.com, we do our best to ensure that your lenses and frames are produced in a timely manner and meet your vision care needs.
Your vision and your business are important to us. Through our partner's laboratories, professional professionals and internal storage framework stock, we can not only provide you with high-quality glasses but also provide fast processing time. By cutting off the middleman, we can produce your glasses and ship them to you in the shortest possible time - all over the world. For your convenience, all our orders are accompanied by a tracking number to help you track your glasses!
1.

   
What's your Returns Policy?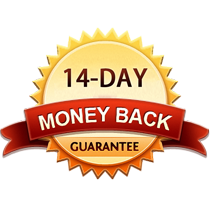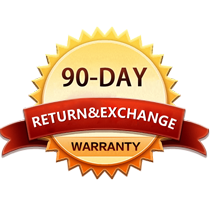 14 - Day Guarantee :You have 14 days from the date you receive the glasses to contact us for a return authorization. If you want to return your glasses please make sure you have a good reason for your request. Since we are making these lenses just for you, we are unable to sell them to someone else if you change your mind. If you decide you want a different option, we have to remake the entire pair of lenses from scratch. So in case you made a mistake during ordering, or you just don't like the glasses, you can return them for a one-time-use 100% store credit (excluding shipping) or a 50% refund (excluding shipping) to PayPal account. Unused accessories can be returned for a 100% store credit or a 100% refund (both excluding shipping). We will replace broken frames at no charge during this 14-day warranty period. Replacement nose pads and nose pad screws for frames are offered at any time. SHIPPING CHARGES WILL NOT BE REFUNDED. 
   90 - Day Warran
ty
:
We will replace broken frames at no charge during this 90-day warranty period. If you feel there is a manufacturing error, return the glasses for inspection 
within the 90-day warranty period. If our inspection shows the glasses were made incorrectly, we will remake them for you at no charge. Defects in the anti-reflective (AR) 
coating and photochromic films are warrantied for 90 days from the date of receipt. This 
warranty does not cover normal wear and tear to the frames, lenses, or coatings. SHIPPING CHARGES WILL NOT BE REFUNDED.
Additionally, we will take full responsibility for DOA problems and we can remake totally free or offer a full refund.
 
TIPS: 
1. Please contact us to ask for RAN before returning.
 
2. Frame color in person may differ from what you see on the website, due to light, varying screen resolutions, and photo backgrounds.
3. The frame size printed on the temples is based on different standards for different factories. Please note the actual size is specified in the description of each frame on www.abbeglasses.com.
2.

   
I want to return my glasses. How do I get my RI number?
If you need to return an item, follow the simple steps below:
   Call, chat, or email us within thirty (30) days of receiving the item to get your return ID (RI) number.
These items must be included in the package:
¡  The eyeglasses, and any accessories, in the hard plastic case that contained the glasses.
¡  A note with the RI# and a brief description of the issue that caused you to return the glasses.
¡ A copy of the prescription that the eye dr. provided, so we can inspect the glasses and determine if they were made according to the prescription.
Returns should be sent to the address provided with your RI number. To receive a replacement order, glasses must be returned in their entirety (frames, lenses, eyeglass case, etc.)
Returned items will usually be processed by our returns department within 3 - 5 working days of receipt. We recommend obtaining proof of postage from the Post Office, as we are unable to take responsibility for packages lost in the post. Any postage fees incurred for returning items to us will need to be covered by the sender. This is reviewed on a case by case basis. If the glasses are found to have a manufacturing defect, we will refund $3 of your shipping fee.
3.

   
What's your Return Address?
If you need to return your glasses, please return it to the address below:
    ABBE GLASSES, 3 Medford Ct, Ann Arbor, MI 48104
4.

   
What can I do if I want to cancel my order?
Should you wish to cancel your order for any reason before order completion and/or dispatch please contact our customer support team on (585)800-1155 or email us service@abbeglasses.com as soon as you can after placing the order.
5.

   
When can I get my refund?
If you wish to receive a refund for any reason, the postage will not be refunded. Refunds are usually processed within 3 working days of cancellation or from the date we receive any returned items for a refund. If you choose a refund to the store credit, we can arrive at the account immediately after receiving your application. If you choose to refund your store credit card or PayPal, it will take more time to refund the money to your account.
6.

   
What is your exchange policy?
If you wish to exchange your item for a new item with a higher or lower value we will either refund the difference or notify you of the additional payment required. Only one exchange is permitted per item ordered. Exchanged items returned will only be subject to a refund for the price of the frame, lenses will be non-refundable ("free lenses" will be subject to a $5 charge).
Please note, delivery for the exchanged item will be charged at our normal postage rates.
7.

   
Could you tell me something about Replacement Procedure?
l  Obtain a Return Notice Email by contacting our Customer Service
l  at (585) 800-1155, live chat or service@abbeglasses.com.
l  Send your glasses back to us and provide our Customer Service with the Delivery Confirmation Number.
l  Once we receive your shipping confirmation number and the goods, you will receive a store credit/refund or send a replacement process notification within 3 working days. Among them, the refund to store credit will arrive immediately after we receive the goods.