Adjusting glasses ensures a perfect fit. There are so many factors that may lead to your glasses becoming loose or misaligned. Some of these factors may be due to strain and stress of normal day to day wear. In this handy guide, we will demonstrate how the various adjustments of the frames are done without any specialist equipment. It can be done all by yourself, by following these easy-to-understand instructions.
1. Glasses slipping
When you wear glasses with your head down, it is very easy to slip, then it needs to be adjusted. Generally, adjustable glasses with nose pads are not adjusted in the same way as eyeglass frames without them.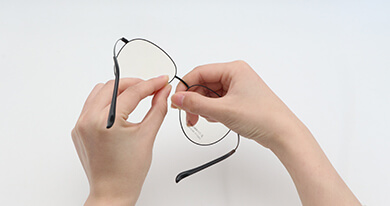 Adjustable Glasses
Move the glasses frame up and down to the most comfortable position to wear on the bridge of your nose and slowly push the nose pads closer together with your thumb and index finger until they fit nicely on the sides of your nose.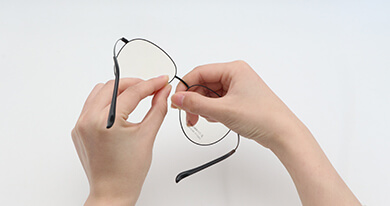 Glasses Without Nose Pads
When your glasses frame doesn't have nose pads, don't worry. Almost all glasses without adjustable nose pads are plastic or acetate and we just need to adjust the two glasses legs inwards. Use a hair dryer to blow hot air on the position of the temples you want to bend for about 30 - 40 seconds to make them a little flexible for adjustment.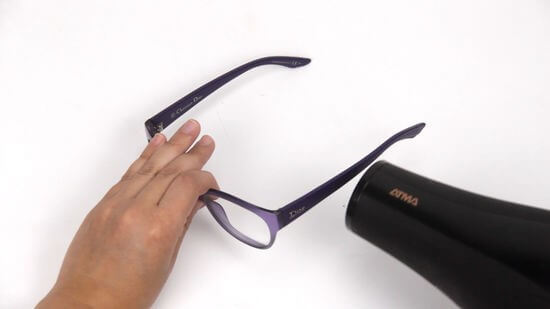 2. Glasses Tilt
When you feel your glasses frame is tilted, you can discharge it on a flat table as in the picture, and if both frame temples can't land at the same time, it means the frame is tilted. At this time, you only need to adjust the one leg that is not against the table by bending it downward. This operation is easy on metal frames, but if it is a plastic or acetate frame, please use a hair dryer to blow the position that needs to be adjusted first.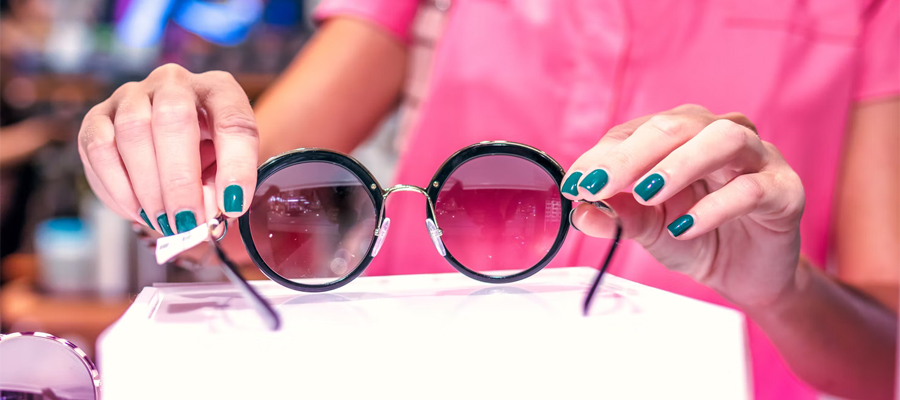 All the above operations are only for frames with minor unevenness, any frames with very large defects please contact us!