welcome offer
GET 30% OFF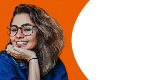 Eyeglasses Online
We offer thousands of stylish, high-quality eyeglasses online at incredibly low prices as well as prescription sunglasses, along with virtual try-on features and free returns, just so you can choose the best cheap prescription glasses for you.









































Have Glasses Questions?
We have answers. Handy how-to guides and tools to help you order glasses online at ABBE Glasses, understand your eye prescription even measure pupillary distance and frame size.
Buying Glasses Online at ABBE
Welcome to ABBE Glasses, we have over 10 years of experience in the eyewear industry and can now sell glasses online to suit everyone's requirements and needs.
Are you ready to explore a new and different world of glasses? We believe that everyone has the right to high quality budget glasses. Ordering glasses online with stylish and durable eyeglasses frames, different kinds of optical lens options, and super cheap glasses at low prices. Your better vision is our mission, your satisfaction is our concern, enjoy your pleasant shopping at ABBE Glasses.
Excellent
Another great, well made pair of (sun) glasses from Abbe! My only place to order from and have been for many years now. Cannot beat the price and all the extras they have. This pair got a great pair of sunglasses with black friday coupon.

There glasses are great quality! My daughter absolutely loves her glasses. We have ordered from Abbe glasses several times before. They are extremely affordable as well.

Very stylish frames and varieties to pick from. From my order I had no problems with the product or any communication. I was able to get Night vision lenses for a much less affordable price. I wish shipping could be much sooner than it is. That would make the experience even better.

If you have been looking for trending eyeglasses or just glasses period, this is definitely a must go to site! They have tons and tons of fashionable glasses, whether you want prescription in glasses or not it's no way you can't not leave their website and not want at least two pair lol . The shipping is actually pretty good coming all the way from china. The only con is that the plastic glasses that I picked were a little flimsy but if you do not break glasses easily then you will be good to go !