welcome offer
GET 30% OFF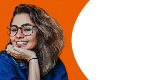 Eyeglasses Online
We offer thousands of stylish, high-quality eyeglasses online at incredibly low prices as well as prescription sunglasses, along with virtual try-on features and free returns, just so you can choose the best cheap prescription glasses for you.





















Have Glasses Questions?
We have answers. Handy how-to guides and tools to help you order glasses online at ABBE Glasses, understand your eye prescription even measure pupillary distance and frame size.
Buying Glasses Online at ABBE
Welcome to ABBE Glasses, we have over 10 years of experience in the eyewear industry and can now sell glasses online to suit everyone's requirements and needs.
Are you ready to explore a new and different world of glasses? We believe that everyone has the right to high quality budget glasses. Ordering glasses online with stylish and durable eyeglasses frames, different kinds of optical lens options, and super cheap glasses at low prices. Your better vision is our mission, your satisfaction is our concern, enjoy your pleasant shopping at ABBE Glasses.
Excellent 4.6
I hate paying $200-300 for one pair of glasses via my eye Doc or an optical store (like ForEyes). Abbe has the best deals. The website is a little wonky at times, takes a couple weeks to receive, and sometimes the product comes with a little adjustment needed, but i am really pleased.

This is my second order from abbeglasses.com, and the glasses are just beautiful, there is real quality here, the prices are amazing and shipping is super fast. These folks have made it possible for a single mom to get glasses for two very active boys with back ups and backups of those, and I still paid less than I would for one pair at regular prices :)

Got my glasses today and they are perfect. They fit perfectly too. I love them. I already have another pair coming as well. I recommend to everyone.

Abbe Glasses is my favorite place to buy glasses online. They have a large selection at great prices. I really like the pink and pattern frames. You can use the sort tools to help you find styles you like. My co-workers have given me lots of complements. I did have to return one frame and was given store credit less shipping.