welcome offer
GET 30% OFF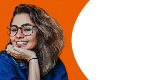 Eyeglasses Online
We offer thousands of stylish, high-quality eyeglasses online at incredibly low prices as well as prescription sunglasses, along with virtual try-on features and free returns, just so you can choose the best cheap prescription glasses for you.









































Have Glasses Questions?
We have answers. Handy how-to guides and tools to help you order glasses online at ABBE Glasses, understand your eye prescription even measure pupillary distance and frame size.
Buying Glasses Online at ABBE
Welcome to ABBE Glasses, we have over 10 years of experience in the eyewear industry and can now sell glasses online to suit everyone's requirements and needs.
Are you ready to explore a new and different world of glasses? We believe that everyone has the right to high quality budget glasses. Ordering glasses online with stylish and durable eyeglasses frames, different kinds of optical lens options, and super cheap glasses at low prices. Your better vision is our mission, your satisfaction is our concern, enjoy your pleasant shopping at ABBE Glasses.
Excellent 4.6
Great! I love the packaging with the clear case and wrapped in a cloth and inside a protective bag. The glasses fit perfectly and I can see which is what really matters, right. Thank you!

REPEAT BUYER! I wrote an earlier review after buying a "trial" pair of single vision glasses. Since those were so good, I ordered not one, but TWO pair of progressive bifocal lens eyeglasses during their Back to School sale, and I'm even more impressed. I did pay a little extra to receive my glasses quickly - I am pretty close to blind without my glasses LOL - but it was so worth it. Now I have three pair of glasses from ABBE, and planning on buying some prescription sunglasses next. At their prices, it's easy to do, and honestly they are the very best eyeglasses I've ever gotten from anywhere - and I've been wearing glasses for forty years. I'll be an ABBE customer as long as they're around.

The place is great. Very affordable prices and the glasses are of high quality. I have not had any issues with them bending/warping. They feel the same as the day I rec'd them. Number 1 place to order glasses.

Abbe Glasses is my favorite place to buy glasses online. They have a large selection at great prices. I really like the pink and pattern frames. You can use the sort tools to help you find styles you like. My co-workers have given me lots of complements. I did have to return one frame and was given store credit less shipping.