On ABBEglasses, ordering is easy and simple! Just follow the steps below. Well now, let's do it!
Step 1: FRAME
(a)Search for the name of the glasses you want.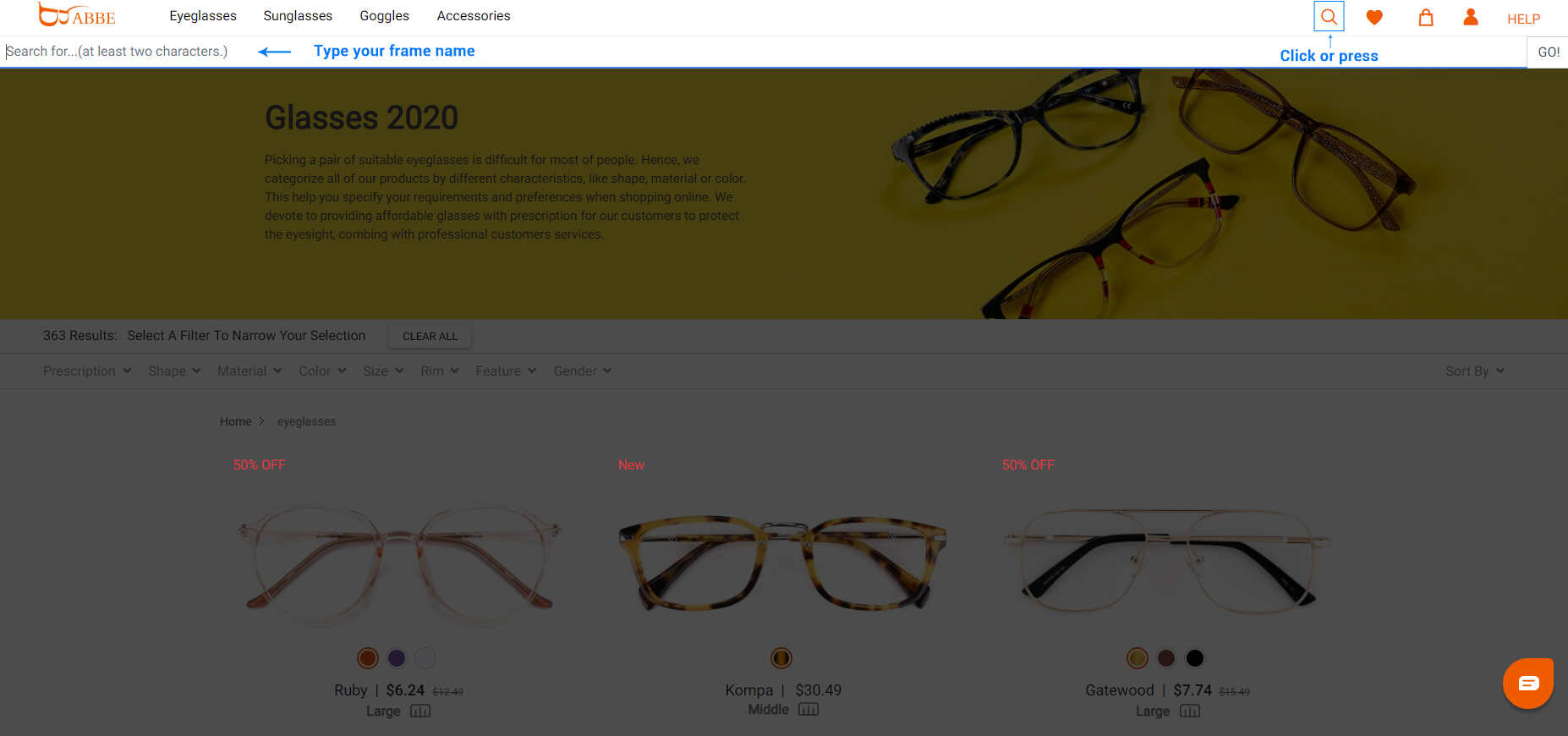 (b)Choose eyeglasses according to each type.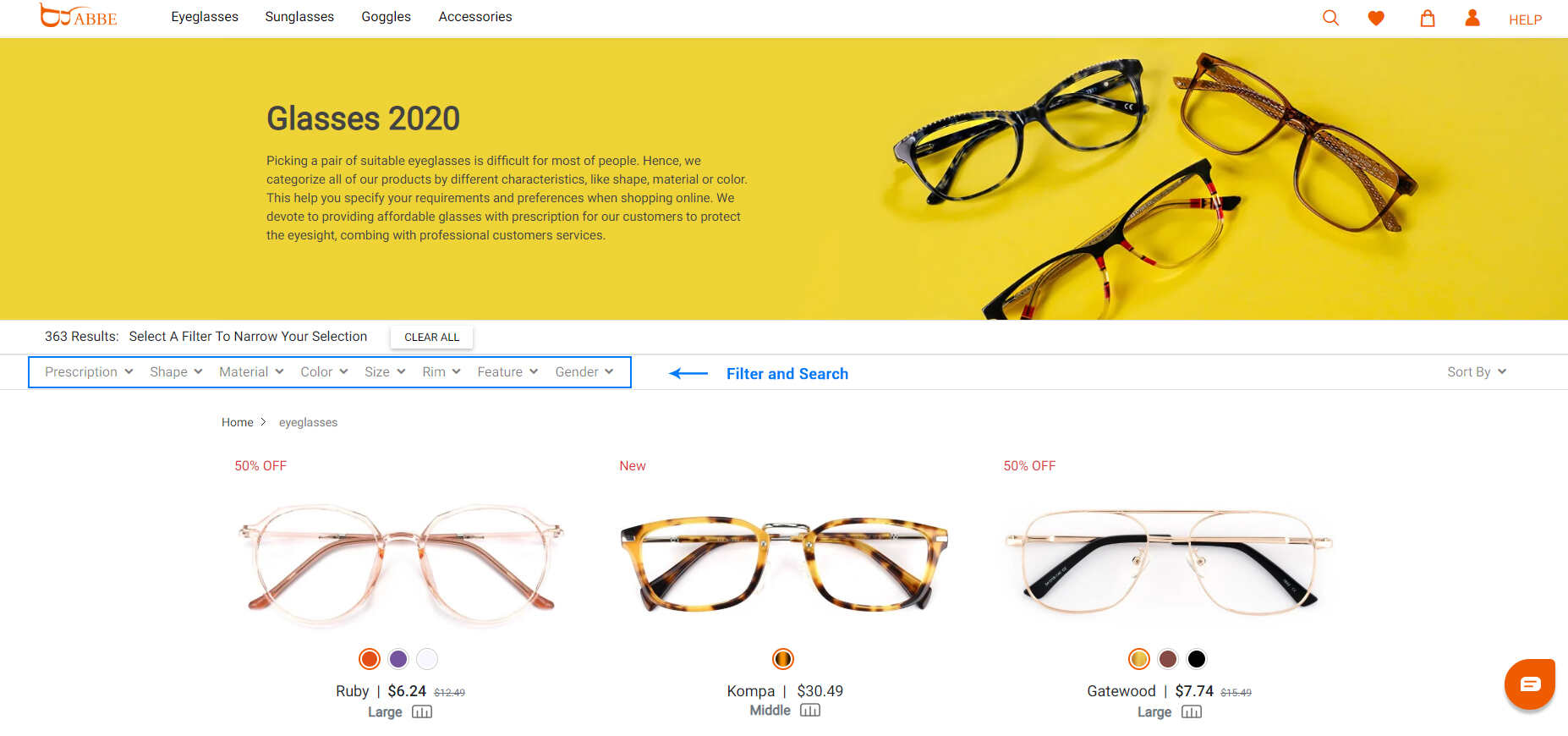 (c)Clear the previously selected type of glasses.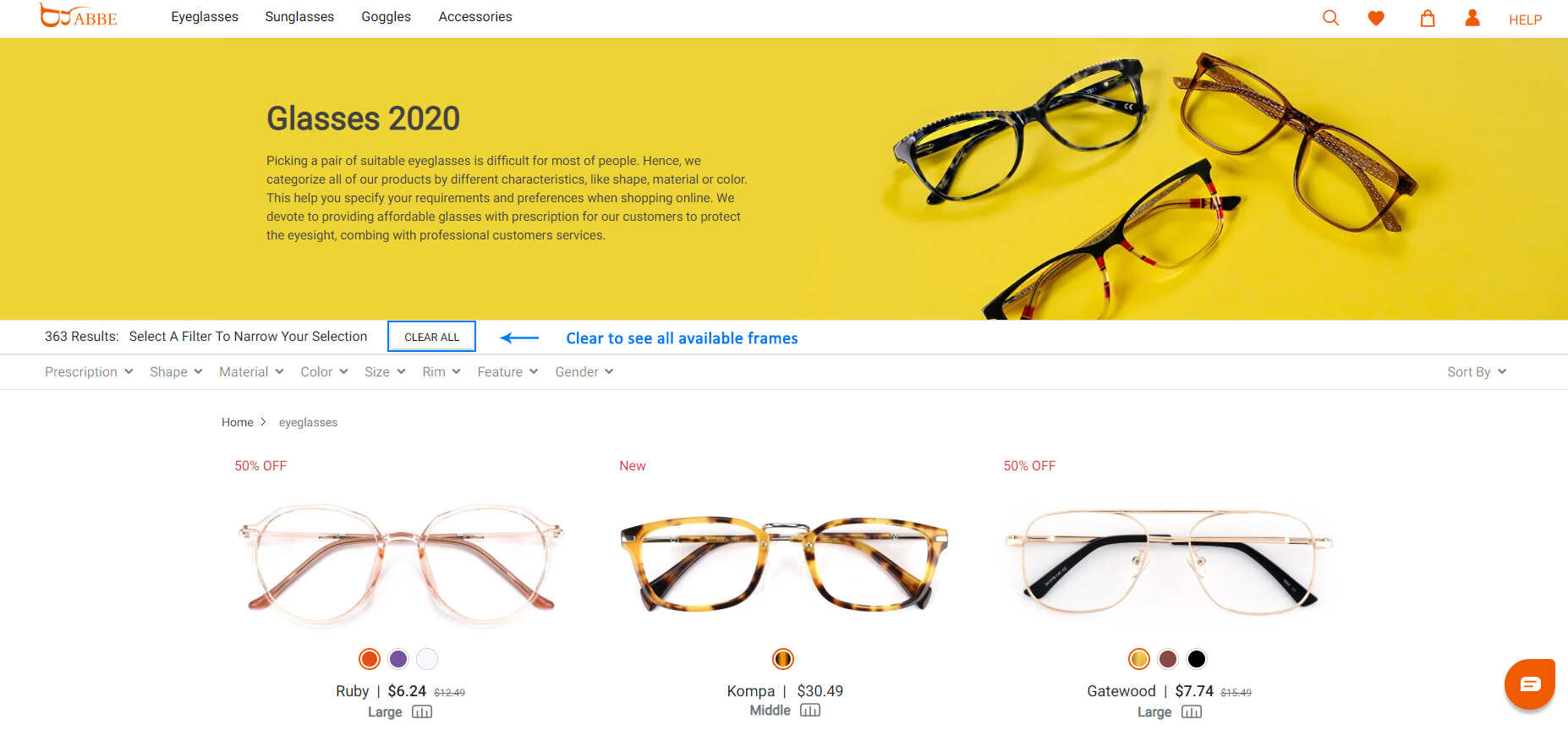 Step 2: CONFIRM YOUR FRAME
Confirm the glasses information and try on the selected glasses online.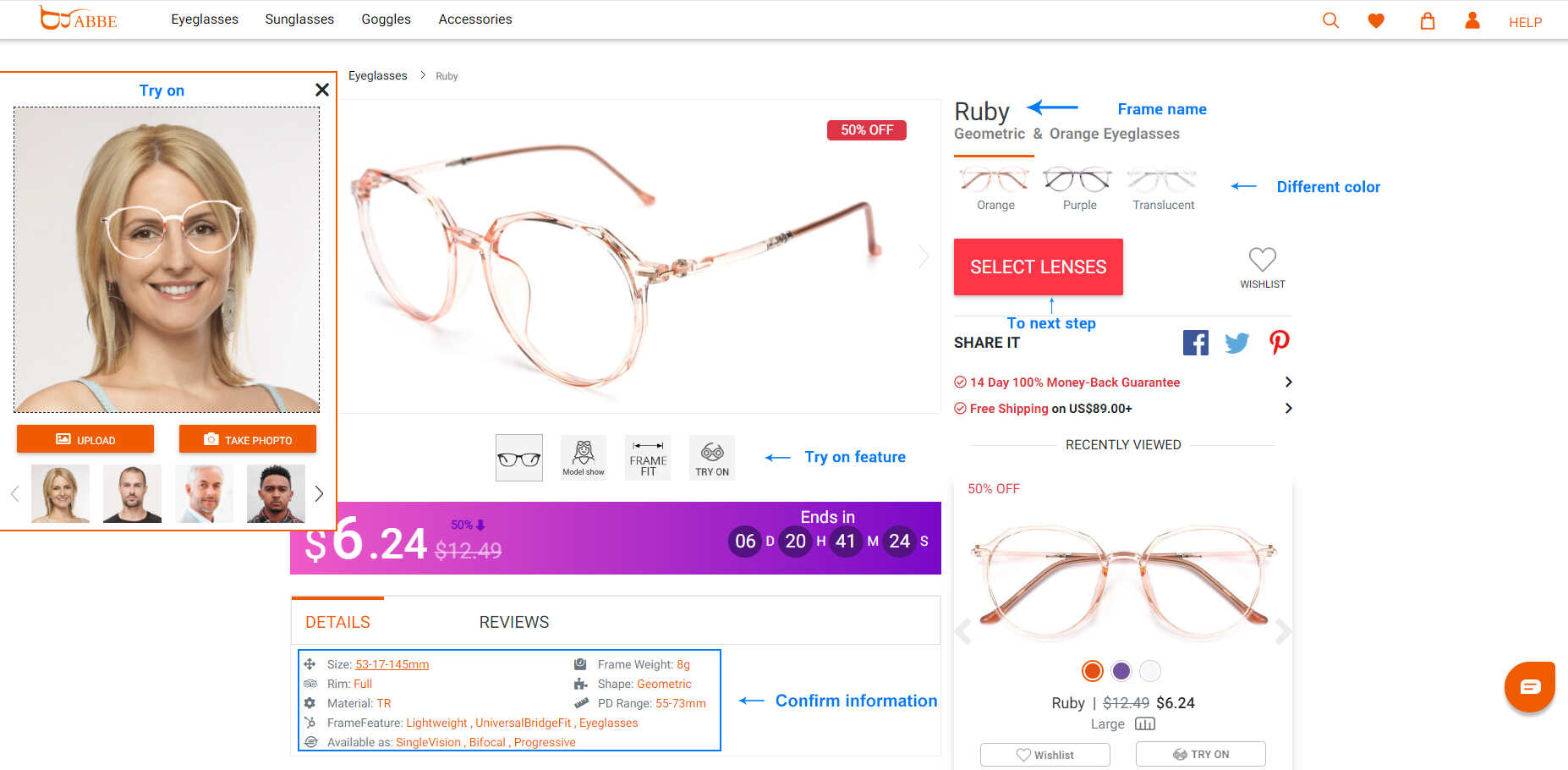 Step 3: LENSES
Choose carefully and fill in the prescription information.

click the icon for more information.
(a) SELECT -- According to the prescription of the optometrist, choose the visual needs.

(b) INSERT— Carefully Fill in your prescription and Pupillary Distance values

(c) Select a lens type.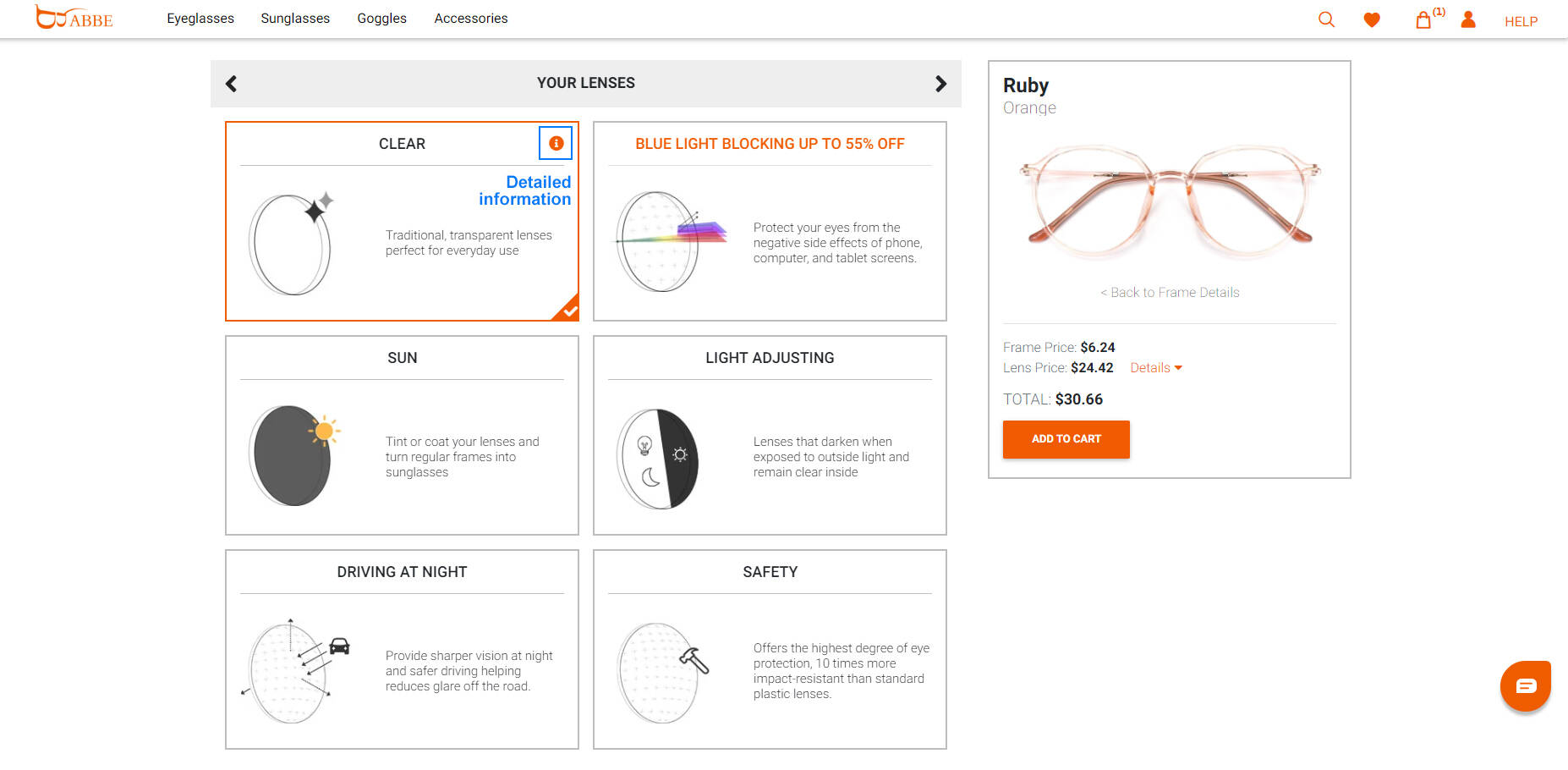 (d) Select the recommended lens thickness or customize.

Choose customize steps.


Step 4: CART
Apply for the available coupons and check out.

Step 5: LOGIN OR REGISTER
Choose a way to register and log in to your account.

Step 6: SHIPPING INFORMATION
Add the receiving address and select the receiving method.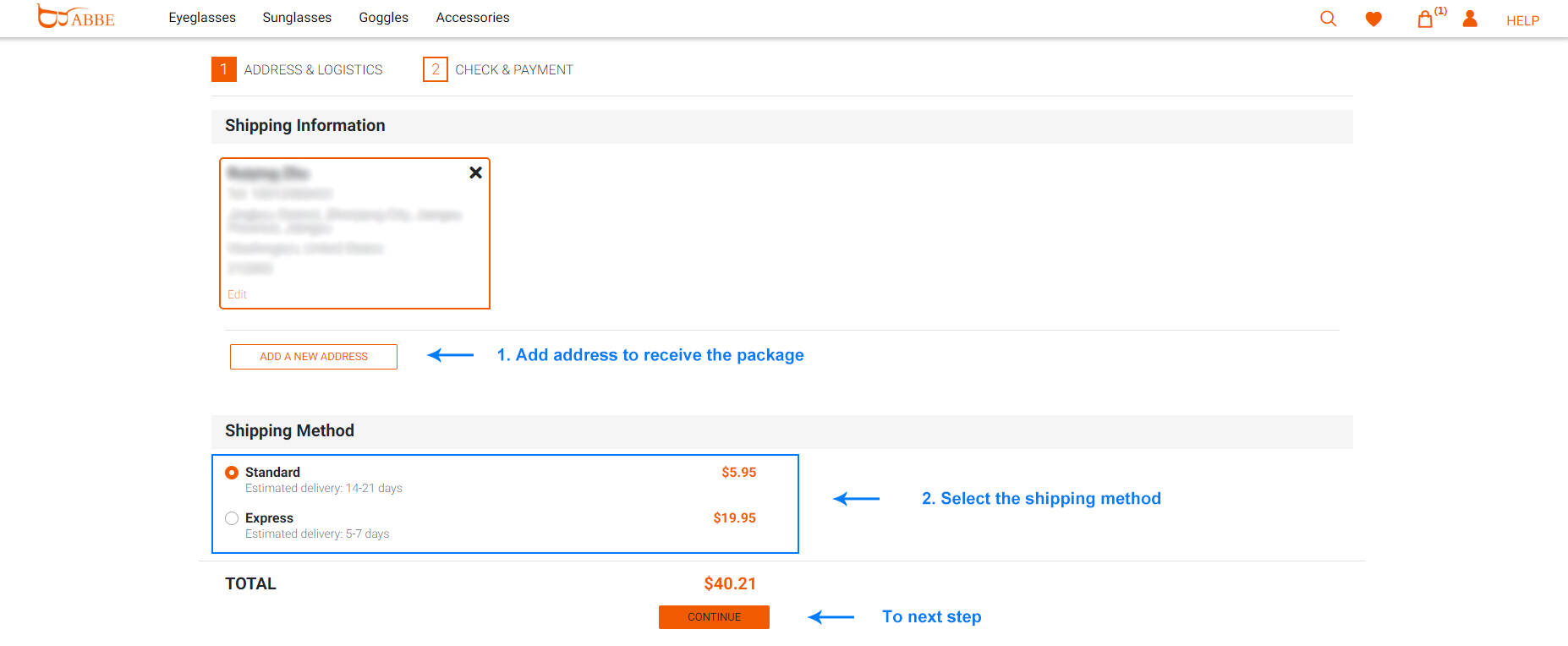 Step 7: PAYMENT
Confirm the order information and choose the payment method.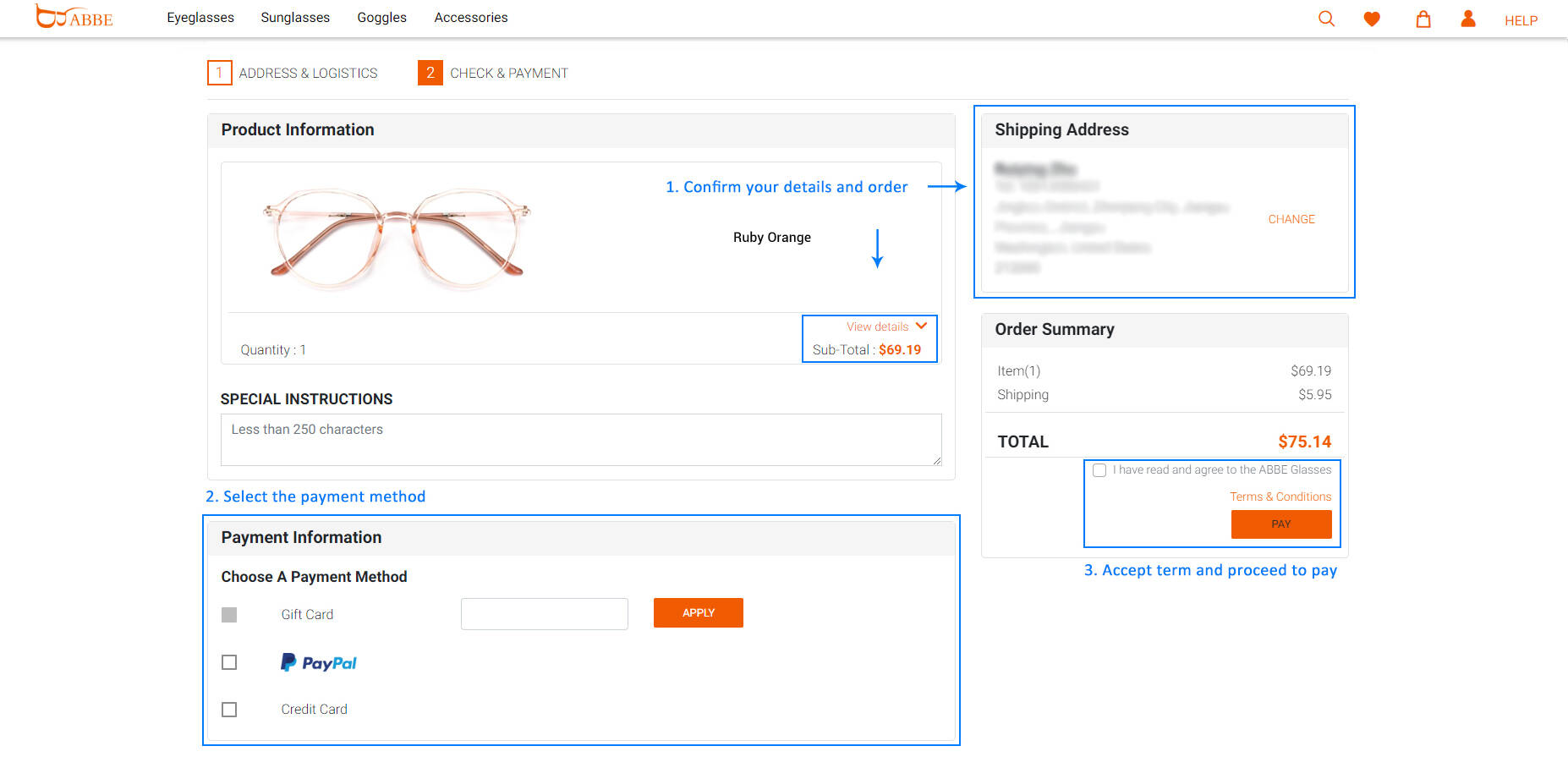 Step 8: After Payment check your email for your order number that starts with OD.