Every individual has diverse facial features and requires distinctive frame dimensions. Additionally, frame dimensions shift by their shapes and sizes. During purchasing of new frames, we encourage you to try utilizing our online Virtual Try-On feature until you locate the ideal one. The Virtual Try-On feature is an incredible method to perceive how the glasses will look and fit on you. We also encourage you to refer to the dimension of the frames you may already and fits perfectly on you when purchasing from ABBE Glasses. These measurements do not need to be exact or the same but can differ from your current frame dimensions.
Moreover, to determine which lens size is right for you, you need to know that the small lens width is about 50 mm or less, the medium lens width is between 51mm and 54mm, and the large lens width is no more than 55mm. Your eyes should be in the centre of the lens. A frame that is too wide will make your eyes look too close, and a narrow frame will make your eyes look wide.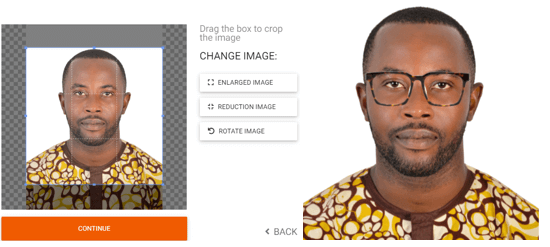 Our virtual try-on feature enables you to either upload your picture or take a photo to see how best the glasses fit you. Without the above options, we have sample pictures for your try-on options for men, women, kids and different colour options for you to choose fromThe procedure is as follows, upload your picture and scale according to the size. There is the opportunity to rotate any picture as well. You must drag the marker so that they point to the centres of bot pupils after which you set your PD values
NB: Try on feature does not reflect the real size of the frames.